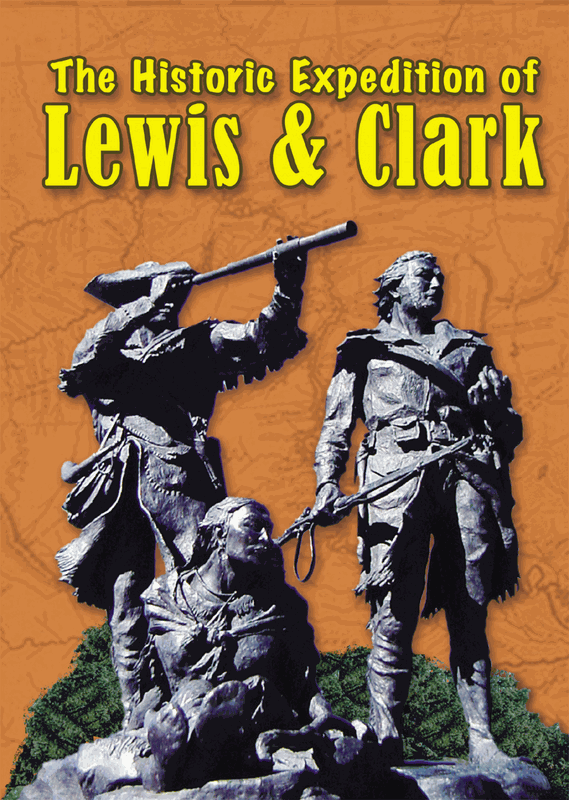 Marshall Publishing
is a multi-faceted media publishing company with a wide variety of DVDs covering topics from animals to history to "As Seen on TV." The Schoolhouse Review Crew was privileged to review several different videos this summer. The one I got to review was
The Historic Expedition of Lewis and Clark
.
The Historic Expedition of Lewis and Clark has a runtime of 35 minutes. The narration, including journal excepts, chronicles the journey of Meriwether Lewis and William Clark up the Missouri River to Pacific Ocean. Throughout the movie, live re-enactments, nature photography and cinematography, illustrated maps, and photographs are used to tell the story of the journey.
We watched this video for part of school one day when mom was sick with a cold. All four children were able to watch this video from the smallest almost 3 year old to the oldest 10.5. Butterfly appeared to be uninterested but she still watched some of it. Tiger really enjoyed the nature scenes, especially the waterfalls that challenged the expedition. This part was also Butterfly's favorite part. I think Butterfly also really enjoyed the bears along the Yellowstone. Pumpkin Pie really liked the pictures of all the statues of those who were instrumental in the expedition. Strawberry's favorite part was the mention of the dog that came along on the journey.
I thought this video did an excellent job of taking the viewer on a journey starting with the difficulty of pushing a boat up the Missouri River against the current through encounters with the various native tribes, uncharted wilderness, and finally to the Pacific Ocean. I also really enjoyed the journal excerpts. This video brought up seemingly small points like how much Lewis and Clark respected each other, the name of the dog brought on the journey, how one native tribe reacted to the presence of an African American. It also touched on some other more important points like why taking Sacagawea was a sign of peaceful intentions and how important she was in the mission. The video also highlighted the struggles they had with weather and landscape and how they overcame those struggles. The end of the video summarized what happened with the main characters after the expedition including the fact that William Clark named his first born son Meriwether Lewis Clark.
The Historic Expedition of Lewis and Clark is regularly $24.95 but is currently on sale for $19.95. Marshall Publishing is also offering free first class shipping with the coupon code TOS27 for my blog readers.
The other videos reviewed by the Crew included:
Lots and Lots of Penguins and their Happy Feet
Oregon Trail and Pony Express
The History of America in the 1880s
.
Be sure to check out what other reviewers thought of the
Historic Expedition of Lewis and Clark
as well as the other 3 videos that were reviewed by clicking on the banner below.
Disclaimer: As a member of the TOS Crew, I received this product, at no cost to me, in exchange for my honest review. All opinions are mine.