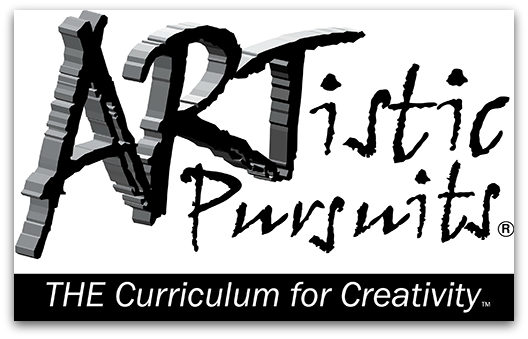 Butterfly loves art. She lives and breaths it. She loves color, drawing, and fashion, but she really loves sculpting with different media. So, when ARTistic Pursuits was offering the opportunity to review a new book- Sculpture Technique: Model she was thrilled. Model is intended for students ages 11-18. This 83 page spiral-bound book about modeling costs $47.95.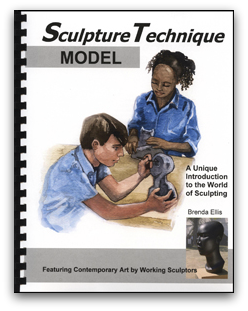 There are three chapters on modeling with putty, clay, and fiber. Unless you have an art studio you probably will not have most of the materials needed to complete these lessons. A materials list and table of contents can be found on the ARTistic Pursuits website. Each unit includes an explanation on elements of sculpture, several pictures of contemporary works using the media, as well as 1-2 pages thoroughly describing the properties of the materials that will be used. This section on the properties includes a description of the material, tools used to model it, and safety concerns, as well as some basic instructions. Additionally, each project includes step by step instructions with drawings to show how to model and form the sculpture. These sections include tips and tricks and cautions to help the student in their new experiences. Unlike other books by ARTistic Pursuits, the pacing of this book is self-paced. Part of this is due to the materials being used. For example, a student might take several hours on part of the sculpture and then need to stop and wait for the materials to dry or set. After several projects with the materials, there is a section on evaluating the work. This section is a series of reflective questions regarding the experience. The end of the book includes an essay entitled, "The Road to Creativity" by Daniel D. Ellis, answer guides for the evaluations, a course description which could be used for a high school transcript or portfolio, a 36 week suggested classroom schedule, and a template for one of the fiber arts projects.
After my initial disbelief that it was possible/desirable to model with putty, I would have thought that modeling with clay and putty would be very similar but this book shows different techniques and processes to model with. While it is similar, there are some things that clay can do that putty can't. Some of the techniques taught in the section on putty include brining about motion within a static object and how to form small additions in the sculpture like a fin or leg. The section on putty ends with painting the sculpture.
The section on clay recommends an air-dry clay as firing is not necessarily an option for most students as it requires expensive ovens and extra skills and knowledge. It includes basic projects like pinch pots and slab vases as well as more complex modeling like using the slab method to create a 3D sculpture of a bust. The basic coil method is expanded into making more than a coil pot but an animal sculpture. The section ends with painting the sculpture.
Butterfly was really excited to explore the possibilities of modeling with fibers and got very creative in her projects. She spent a lot of time on her projects. The text suggested specific projects, but Butterfly did not want to be confined to the project listed, so she utilized the techniques and general projects to create her own sculptures. The concept of working with fiber arts was very new to her and she was quite successful thanks to the great instructions that were mostly easy to follow. I did need to step in and assist a little bit with explaining things because she is still 10, but I only needed to clarify a little for her. She did all the work herself. She was able to experience making pre-felt from roving,
designing the colors,
modeling with felt,
and needle felt modeling.
She had a wonderful time figuring out what colors to blend to create her sculpture. The first project took her many hours as she had to make the felt from roving, design her flower and then sculpt it. She chose not to use the template provided in the book but drew on her knowledge from a chocolate modeling class she took to create the rose.
She also chose to use some techniques found later in the chapter on needle felting to create the rose rather than gluing things.
This was her favorite project.
She also did some need felting and created a sculpture of a horse as well.
Although not listed in the suggested materials, I highly recommend the needle felting finger guards I found at the craft store. They didn't protect 100% as the rubber is thin in some places, but Butterfly was very grateful to have them.
Some of the projects, like creating a vase with felt were not as exciting to her, mostly because at age 10, she likes to experience something and then try something new rather than spend many many days going in great depth on a subject. After she spent quite a few days working on her rose and then many hours making her horse, she was ready to try something new. For a high schooler or scholar phase youth, this book does an excellent job of going in depth. For a love of learner, or upper elementary student, it has a wide variety of projects to give exposure to various media. Last week she asked me to go to the store to buy some putty for her to try her hand at putty sculpting. Unfortunately I haven't had a chance to get to the store yet, but it is on my shopping list for this week so she can begin the next section next week.
Be sure to check out the other reviews of ARTistic Pursuits. In addition to the new Sculpture Technique: Model, there is also a new one on constructions. Sculpture Technique: Construct looks fabulous. Other members of the crew reviewed elementary and preschool books.