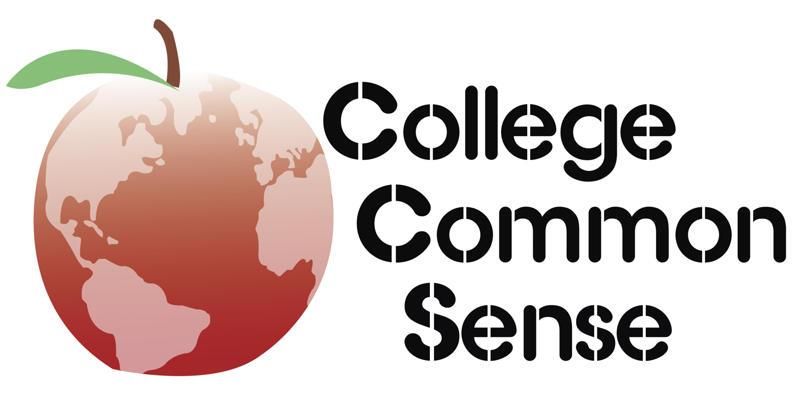 I keep hearing about tuition in the colleges going up and up and the budget shortfalls for higher education. Parents worry about how their children will afford college without going into massive debt. Is there a solution that parents and students can find to climb the hurdle of paying for college? I also hear that many scholarships go unclaimed each year. Where do you find those ones? There is something that can help-
Going to College and Paying for it Online Video and Workbook
.
Denise C. Ames, a financial aid consultant for the past 10 years, is the owner of
College Common Sense
. She started College Common Sense to help parents and students navigate the financial aid process. College Common Sense offers a free monthly newsletter, free lesson plans, lots of resources, and an online subscription workbook and video lectures called Going to College and Paying for it Online Video and Workbook in order to help parents and students navigate the financial aid process. The online lectures and workbook cost $25 for 12 months access. Some families choose to purchase a DVD so they can watch the videos year after year. The physical DVD costs $50 plus $5 shipping for a DVD. College Common Sense intends for parents and students to watch the videos at least once a year to refine and navigate the the process of applying for financial aid.
The online subscription consists of seven 15-25 minute videos totaling about 2 hours and coordinating worksheets. Each videos clearly explain such topics as navigating the FAFSA, types of money available, a system for keeping track of scholarship applications, resources for finding scholarships, which scholarships to apply for, and even tips for how to right a good essay. Each video has a PDF worksheet with a brief summary as well as assignments to help apply the principles taught in the video. These assignments include watching other videos, outside reading, and writing assignments. The goal of these assignments is to help the student develop themselves and understand themselves so he can apply for those scholarships which are most appropriate and thus avoid wasting time on scholarships which he is not likely to earn.
As I watched the videos, I was taken back to my days applying for financial aid. Unlike many youth going to college, I knew about how to apply for federal and state and school aid. Those moneys are only part of the puzzle though. Furthermore, many parents and students didn't understand this process. A product like Going to College and Paying for it would have helped me with the scholarship process as well as many of my friends. Throughout the videos, there were tidbits here and there that I wished I had known or thought of! Had I known about the scholarship databases Ms. Ames discusses, how to organize myself to find scholarships, and how to apply efficiently, I might have had more scholarships on my college journey.
College Common Sense is a small company dedicated to customer service and helping families secure financial aid. During the review period, I had some technical difficulties while working on this review and College Common Sense worked hard to help me find a solution. I really appreciated how much care they took in following up and finding a resolution. The monthly newsletters and weekly lesson plans also show their dedication to their cause. Unlike many business newsletters which offer little information and a lot of advertisements, monthly newsletter offers solid information on finding financial aid and encouragement for families navigating the process. The weekly lesson plans are a weekly outline to help parents guide their children towards financial aid, prepare for college, and learn more about themselves. They include a positive statement for the month and weekly assignments for seniors, freshman through junior high school students, middle school students, and elementary students. One week there was a link to a short video with a question for the student to write about what the video meant to them. This is good practice for preparing to write essays.
While most people begin thinking about financial aid when their child is a senior in high school, it is the belief of College Common Sense that if a 6 year old can win a scholarship from a department store, then parents and students should begin the process of learning about and working towards securing financial aid early. I agree with Ms. Ames that it is a good idea to be aware of the process, even now with elementary age students, but I found most of the information was not relevant for my family at this time and chose not to have my children watch the videos yet. Most of the financial information would have been over their heads and none of them are quite ready to think about paying for college even though we discuss going to college frequently in our home. In a couple of years, I can see Tiger watching the videos to get an idea what is coming down the line. The two things I took from the lessons were the importance of being prepared, working diligently and methodically through the financial aid process in order to secure the most possible aid for my children and laying the groundwork for applying for scholarships can start earlier than the senior year by preparing an About Me notebook. I felt that this would best be suited for late middle school through the high school years rather than starting in elementary school since children change so much over the years between 5th and 8th grade.
For a family with high school students, this would have been much more beneficial than it was for my family. I think that College Common Sense is a solid resource that would best be used in the high school years. It provides many great tips, suggestions, and resources to help families secure financial aid. When I was in high school, there were companies selling financial aid advice for several thousand dollars per student. College Common Sense is an economical program with sound advice. If my students were in high school, I would definitely invest in this program.
Be sure to check out what others on the Crew thought of this program.

Disclaimer: I received a free copy of this product through the Schoolhouse Review Crew in exchange for my honest review. I was not required to write a positive review nor was I compensated in any other way. All opinions I have expressed are my own or those of my family. I am disclosing this in accordance with the FTC Regulations.