Recently I had the privilege of reviewing two books published by the Baker Publishing Group. These books, Life with Lily and A New Home for Lily are juvenile Amish fiction written by Mary Ann Kinsinger, a former Amish woman and author of A Joyful Chaos, and Suzanne Woods Fisher. Both books are just over 250 pages and are intended for children ages 8-12, but I think the whole family will enjoy listening to the tales of Lily Lapp. Each book retails for 12.99 for paperback or ebook editions.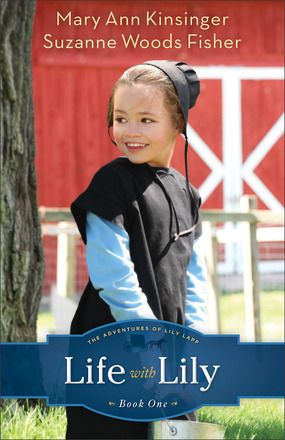 Life with Lily is the first book in the new Adventures of Lily Lapp series. This series chronicles the life of Lily starting when she is five years old and a new baby brother is born. Throughout the story, she has many experiences like getting a new teacher whom she doesn't like and is different from the previous one, welcoming new animals to the home, and planning a move to a new state. While the chapters are chronological, they are also individual episodes in her life to create the novel. At one point Butterfly was flitting through the book reading random chapters that looked interesting to her and loving the mini-stories.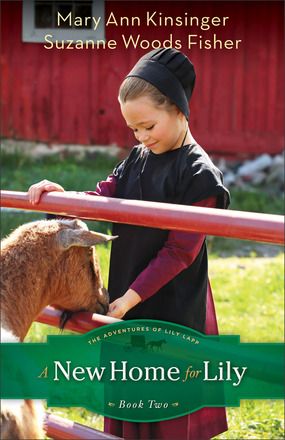 A New Home for Lily starts when seven year old Lily moves to a new state, Pennsylvania. Moving to Pennsylvania meant leaving behind everything Lily knew. Now she lives in an ugly house, has to start a new school, make new friends, put up with an annoying boy at school, gets another baby brother, and eventually welcomes her cousin Hannah to the farm next door. A New Home for Lily is every bit as fun and detailed as the first book.
The Verdict?
These books are very sweet and full of details about the life of an Amish child, who despite the cultural differences, really is a lot like a typical young child in thoughts and experiences. I love the way the author details Lily's thought process as it makes Lily even more loveable and believable. I also like the little lessons on family duty, friendship, relationships, and kindness that are woven into the stories. My biggest problem with these books was that my 9 and 11 yr old children ran off with them before I could read them. They devoured them and left me scrambling to read them myself during the review period. I guess that isn't so bad since they really enjoyed them. I think I have heard, "When will you get the next one!?" each day this week. Pumpkin Pie, my almost 7 year old loves them too. One day she wanted to know what happened next but no one was available to read to her. She opened up the book and started reading it out loud to herself despite the fact that these books are above her reading level and she has never attempted a full picture book let alone a novel before!
Butterfly's review: I liked the part when Lily got a new brother and she thought God dropped him off. I also like the part when Lily wanted to trade a treat for a store-bought cookie and was given a whole pumpkin pie to take to school. Lily was embarrassed so they ate half the pie and left it under a tree in the woods and lost the pie pan.
Tiger's review: Tiger, being the budding chef in our home, loved reading about the mistakes Lily made in the kitchen, like making an entire bucket of jello for the family. He also liked that Lily was kind to everyone, even those who were unkind to her and that Lily thought God dropped off babies. He thought it was funny that Lily thought that when it was the Lapp's turn for a baby God must have run out of baby girls. He noticed that Lily would make a bad choice once and then decide that wasn't a good plan and she had good relationships with her brothers.
Good, clean, and uplifting books are something I seek after for my children to read. The Lily Lapp books definitely fits this category. I look forward to continuing the read about the adventures that Lily has in future books.